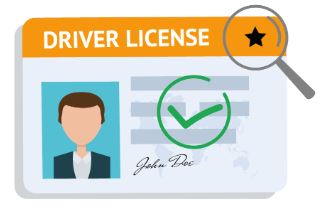 In recent weeks, it's been hard to miss the announcements on the new upcoming security measures.  It's aired on the news, on the internet, signs are posted at the airport and Facebook feeds. But what is REAL ID in a simple explanation?
REAL ID adds an additional layer of identity verification to the driver's licenses and ID Cards process. It will help to increase the security in the U.S. by reducing the ability to use fraudulent documents to obtain an official ID.
Beginning on October 1, 2020 anyone 18 years old and older will not going to be able to board a domestic flight or enter a secure federal facility with your standard ID.  You will need a Real ID or passport to get past TSA or security.
How do I tell if I have it already?
REAL ID-compliant cards will have of one of the following markings on the upper top portion of the card.  If the card does not have one of these markings, it is not REAL ID-compliant and will not be accepted: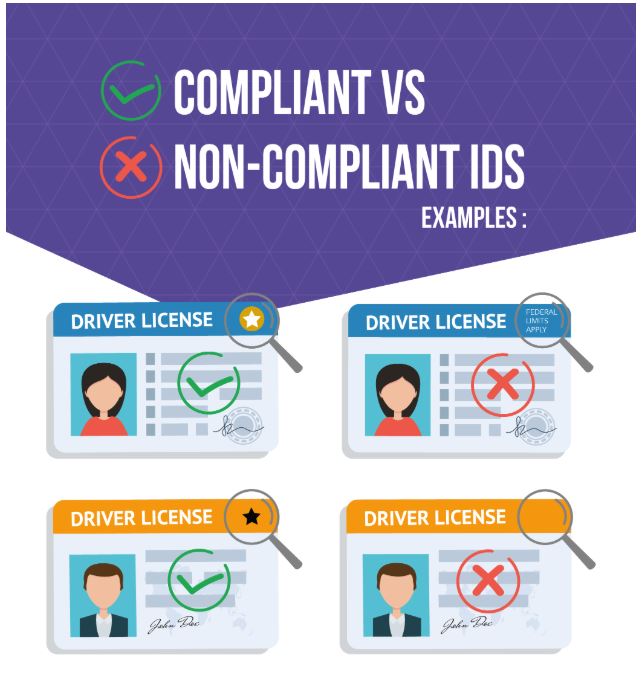 Do I really need one?
The easiest way to determine if you will need a REAL ID is by assessing your travel schedule. If you have an up-to-date passport, then you will not need a REAL ID in order to fly. If you do not have a valid passport, military ID, or other federally approved document,  you will need a REAL ID for domestic air travel.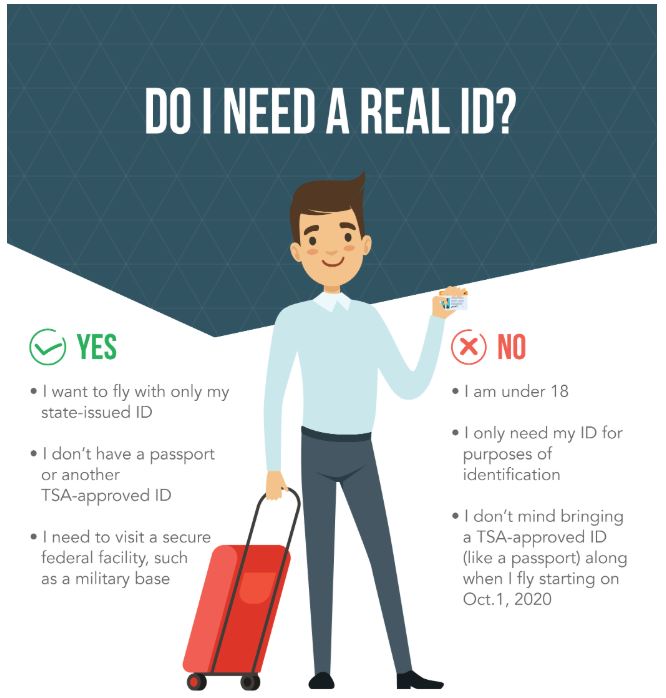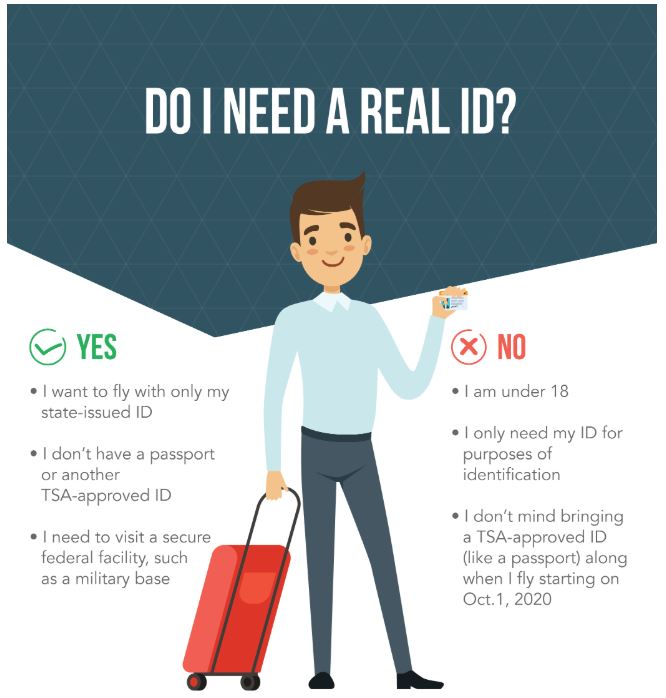 What happens if I don't get a REAL ID?
If you make the decision not to obtain a REAL ID, starting on October 1, 2020 you will no longer be able to board a plane or enter a secure federal facility with a regular driver's license. You will need a valid passport or other approved government identification for these purposes.
How do I apply for one?
***Preregistering is encouraged***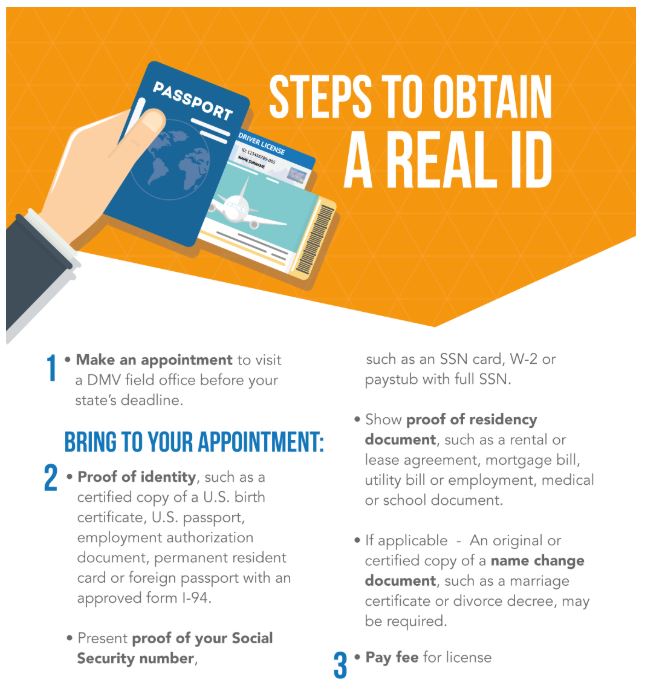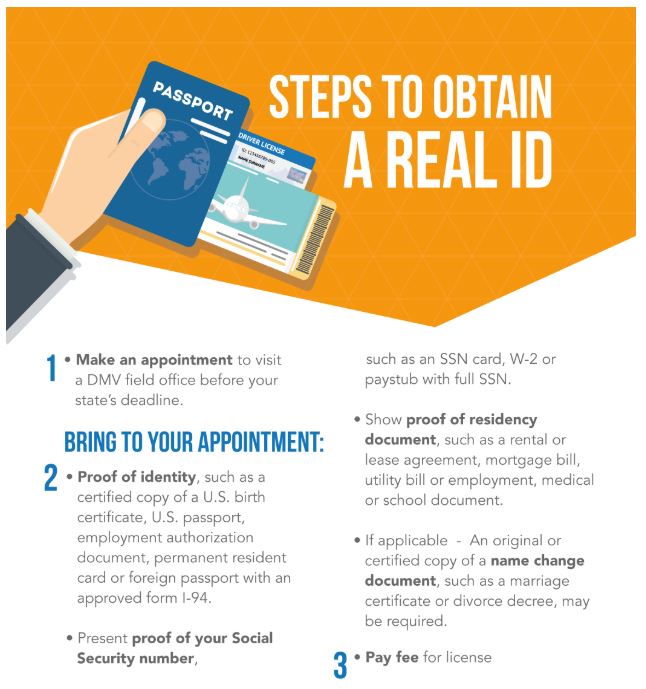 What documents will I need?
When you preregister, you should be given a list of requirement documents.  The link below is a detailed listing from the Minnesota Department of Public Safety.
Document that provides ID, birth date, legal US status ( ex passport, etc)
No passport? You will need a birth certificate. If you're name has changed since then, you will have to provide all documentation showing all name changes (divorces, marriages, etc.)
Proof of social security number (Social security card, w2)
Two documents that provide residence with name and address (driver's license, utility bill, bank statement, etc)
How much does it cost?
A REAL ID costs the same as a standard driver's license or ID card. Fees will apply for early renewals. Those who renew early will also have four years added to their original expiration date. So, while an early renewal will cost a little more, Minnesotans who renew early will have their driver's license or ID card valid for a longer period of time.
A few additional tidbits of information
REAL ID cards cannot be used for international sea cruise travel.
If you are traveling internationally, you will still need your passport.  If you are traveling domestically, you will only need one valid form of identification – either your REAL ID or another acceptable alternative such as a passport, not both.
REAL ID works like a passport to get you into Canada, Mexico or Caribbean via land or sea but does not work for flying
Now is the time to make sure you know the requirements in order to be REAL ID compliant.
In some states, it may take a few weeks (or longer!) to get an appointment at your local DMV. By taking steps towards compliance now, you can avoid the last-minute rush and be ready to go long before October 1, 2020
For more information, click on the link below: